About the Author and Manifestintuition.com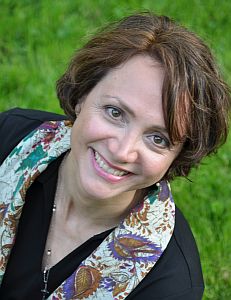 Hello! My name is Karen Whitaker. So wonderful to "meet" you! I'd like to share a bit about myself and about manifestintuition.com.

As far back as I can remember, I've had great PASSION for the subject of developing intuition - conscious Connection, communication, communion, and relationship with my Source/God/Inner Being/bigger part of me in Spirit. I just LOVE knowing and experiencing how there is SO much more to this physical Earth lifetime than my intellect and five senses can share with me! It makes life all the more rich and satisfying, don't you agree? :)
Along my way on my path, with many spiritual teachers, travels, inner and outer experiences, I also came to really appreciate steeping myself in Law of Attraction knowledge, as well as many empowerment and healing methods and traditions. The path of spiritual awakening is also a healing path of personal growth for each of us!

Going back a bit, the reawakening and expansion of my intuitive/psychic perception began in the mid-1980s. At that time, I was outwardly successful in various professional health care roles. But my inner life had come to lack the richness and depth of joy I had experienced as a young, very intuitive child.
My strong desire to once again have the close personal relationship with my Source opened the door, so to speak. Always, as the saying goes, when the student is ready, the teacher(s) (and experiences) appear!
I so cherish combining intuitive guidance with authentic positive mindset personally and professionally. There is always a choice in the focus of awareness. And it is such a joy to support those who know there is more to life-those who are ready to change, grow and embrace more and more of who they really are!
With the creation of this site, my intention is to offer information to assist and empower your awakened personal growth and intuitive awareness on your unique, wondrous journey. We are all One in Spirit!
Be the BIG LOVE you are!
~Karen Whitaker
Hand Analyst, Intuitive Life Transformation Coach

Last updated March 17, 2022
Contact Karen to Schedule Your:

---

"There is a vitality, a life-force, an energy, a quickening that is translated through you into action…Keep the channel open."
~Martha Graham
---

"When you are inspired…dormant forces, faculties, and talents become alive, and you discover yourself to be a greater person by far than you ever dreamed yourself to be."
~Patanjali
---
This article was printed from ManifestIntuition.com