Living an Empowered
Life With Your Intuition!
Welcome! I'm so delighted you've found your way here!
Why look outside yourself when your intuition gives you access to the best personal guidance system around? It's *better* than an instruction manual for your life!
It's free, interactive, personalized, always with you, always reliable, always leading you toward your highest aspirations and heart-felt desires...your best possible life.
We are all hard-wired to naturally receive guidance through intuition. For most of us, social conditioning at a young age distracted us from communing with our Higher Consciousness, God, our eternal Spirit, our Source within.
The good news is, it's never too late to resume and open even more to awareness of this profound, thrilling and life-giving experience of conscious connection with our Spirit selves.
Receiving intuitive guidance assists you in living your life in partnership with the Universal Spirit. You can then bring awareness of ALL of YOU into your human experience. The small fraction of you in your human, physical expression can join forces with the bigger part of YOU in your Spirit, non-physical expression.
Awakening and Blending
Consciously With Your Spirit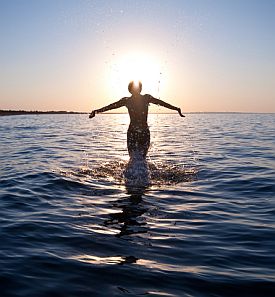 Awareness of this union of physical you with non-physical YOU is the wholeness, the "something missing" that so many seek to have more consistently in their lives.
It's the glorious experience of being filled with love and bliss and clarity. It's our true, natural state of being.
The more we open to and follow our inner guidance to align with awareness of the totality of who we really are, the better we feel. We're flowing more with our life, rather than resisting so much of it.
We're naturally attracting and manifesting our hearts' desires, rather than restricting the good we will allow ourselves to experience. Our guided lives unfold with expanding awareness, clarity, purpose, meaning and joy!
---


On this site I offer inspired information about:
Intuition
Understanding, Trusting and Developing It
Following It to Align With Awareness of the Empowered Totality of YOU and
Consciously using It With Law of Attraction to Manifest What You Really Want In Your Life.
Enjoy roaming this site for articles, quotes, Law of Attraction principles, exercises (with information on meditations, visualizations, healing supports, and journalling) and recommendations. I bring to this site 30+ years of personal and professional experience using my awakened intuition.
---
manifestintuition.com:
On macmillandictionary.com,
manifest
as a transitive verb means -
to show something such as a feeling or ability, so that it is easy to notice,
and on collinsdictionary.com,
manifest
as an adjective means -
easily noticed or perceived, obvious, plain.
Aligning With The Empowered Totality of YOU!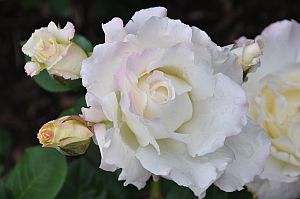 May the information on this site empower you in more clearly noticing, perceiving and developing the experience of your natural intuition!
---
This site was meant to be an ongoing resource for your journey, continuing to expand and evolve, just like you! Be sure to bookmark this site and check in for frequent additions...
We're all in this together! I'm so excited to connect with you in this space! And to share the love of a guided life, partnered with Spirit every step of the way...
Be the BIG LOVE you are!
Karen Whitaker
Last updated October 27, 2020
"Always we hope
Someone else has the answer…
At the center of your being
You have the answer,
You know who you are
And you know what you want.
There is no need
To run outside
For better seeing.
Nor to peer from a window.
Rather Abide at the center of your being;
For the more you leave it, the less you learn.
Search your heart
And see
The way to do
Is to be.
~Lao Tzu
Please click the links below for more information!
Here you can read about the author, Karen Whitaker, and the creation of manifestintuition.com
Dictionary definitions only begin to answer the question: What is intuition? Intuition utilizes right and left brain functioning to tune in to an expanded reality, your personal inner Truth.
Developing intuition by aligning with your highest inner Truth--three-part process, your intuitive style, law of attraction, journalling.
Which types of psychic abilities /intuitive abilities are you already using, which do you want to develop? Clairvoyance, clairaudience, and more…
This second page on psychic abilities / intuitive abilities describes clairtangency, clairgustance, clairalience and claircognizance.
Extrasensory perception /intuition has countless uses! Here are some cool examples and descriptions: medical intuition, channelling, business intuition, psychic artwork, trance dance and more…
Learn about your human aura, chakras and meridians. The relationship between your energy systems, intuition, and well-being. Body scan, grounding, psychic energy…
Allow your alignment with who you really are with these feel-good, positive thinking quotes! Loving quotes, yoga quotes, quotes on happiness and more…
Open to your natural intuitive / psychic ability with psychic training! Helpful experiences and practical tips to develop your intuition / psychic awareness.
Open to becoming psychic / intuitive more and more in your life with the support of this free training program! Self-guided experiences, helpful tips.
Communicating with God and developing intuition - self-guided experiences, practical tips. conversation with God, connecting with angels, nonlinear time, quotes.
communicating withgod, develop psychic abilities - self-guided experiences and tips, symbology, understanding dreams, Law of Attraction, quotes.
If you do not agree to ManifestIntuition.com's Privacy Policy as posted here on this website, please do not use this site or any…
This disclaimer statement describes the terms of use for this site.
Contact Karen here for questions, comments, stories, to inquire about and schedule an Intuitive Consultation, or make a donation